SIGN UP TO SEE MORE
Huttle is a community for career advice that helps you find your next job.
Create an account to get help, read advice from other successful professionals, or get notified when new jobs are posted!
Someone once gave some good advice which was to always answers these types of questions with answers to three other questions: 1. What did you do? 2. How did you…
I have a bachelor's in business degree with no experience. I had a really good job in college that was not related to my degree, I paid myself through college…
No more posts.
"I'm only responsible for what I say. I'm not responsible for what you infer from what I say." I used to always joke with my consulting analysts that we were…
What is your life story? What do you dream of achieving? What is your personal plan of action to get where you want to go? Go into every interview planning…
"Short words are best and the old words when short are best of all" - Winston Churchill In the spirit of that quote from a great 20th century statesmen, I'm…
Many start-ups fail. Even profitable start-ups can fail. Why? One reason is because they might have a cash flow problem. They could sell a wildly profitable contract to a customer…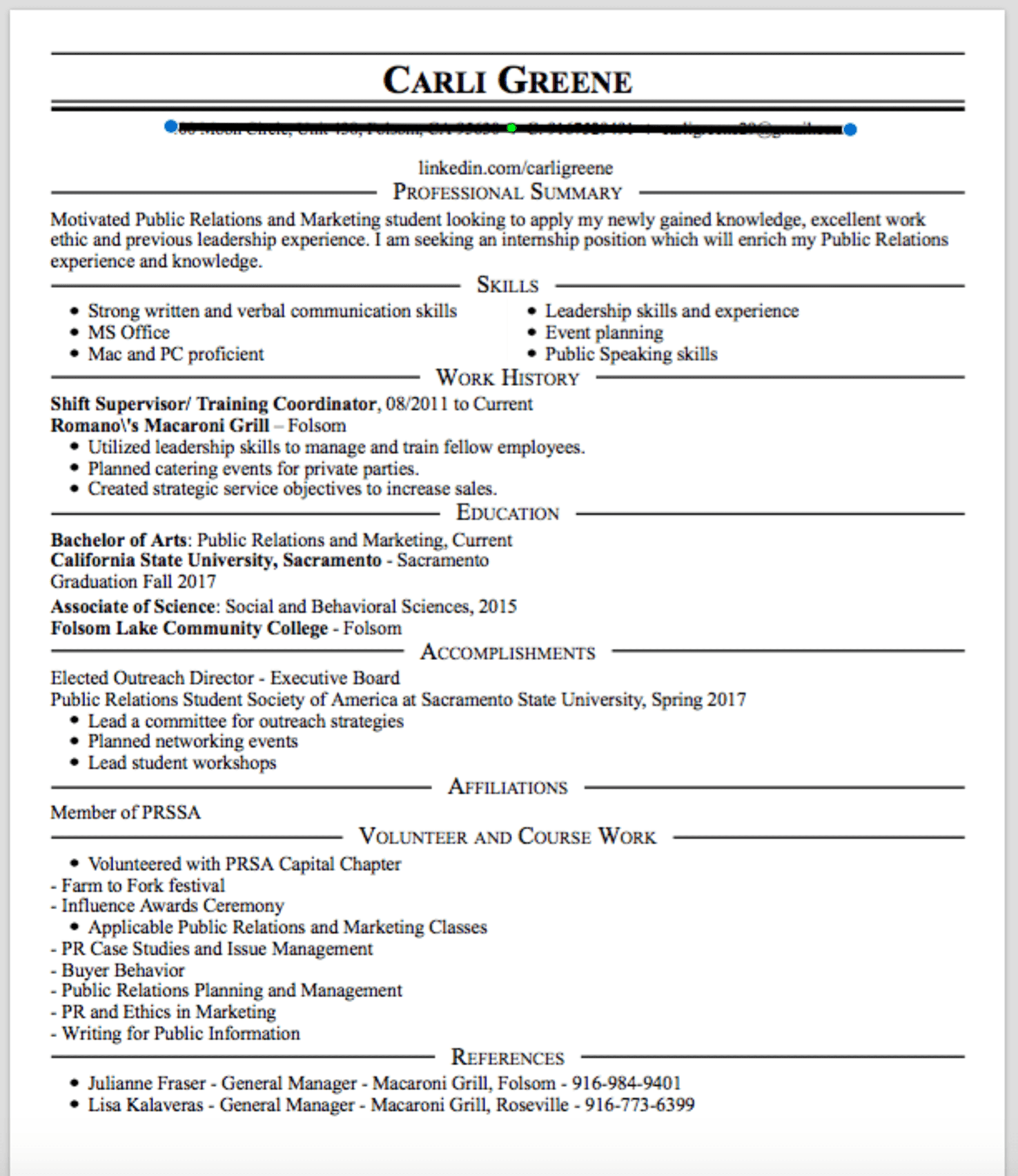 I am applying for an internship for the first time and this is my first try at putting together a resume. Am I missing anything? Should I change anything? Any…
The State of California offers jobs in IT, public relations, budgeting and accounting, and medicine among a number of other fields. The process can be daunting to outsiders but hopefully…
This Huttler has not received any kudos